Hair Colour
Beautiful Hair Colour Results at Giannasso Hair & Beauty Salon in Covent Garden
At Giannasso Hair & Beauty Salon in London's West End, we understand that the right hair colour has the power to lift any hairstyle and transform your look. Our award-winning team are experts at using bespoke techniques to provide stunning hair colour for both men and women.
Whether you want subtle, natural looking highlights, or perhaps more vibrant on-trend rainbow colours, our expert team can create the perfect hair colour to suit your needs. We are experts in all hair colouring techniques including tinting, foil highlights, ombré and more. We are particularly famous for our beautiful balayage highlights.
Please note: We highly recommend clients who have had covid-19 or the vaccine to contact the salon to book for an updated skin test, this needs to take place at least 48hours prior to the appointment.
The Best Hair Colour in London at Multi-Award Winning Giannasso Hair Salon
Not only is Salon Owner and Creative Director Sergio Giannasso one of just a handful of colourists in the UK to have gained the coveted L'Oreal Colour Specialist degree, he was thrilled to be named 'Colour Technician of the Year' in the 2017 British Hair and Beauty awards! On top of that, Giannasso was also voted Top Salon in London.
So, it's official - Giannasso are the best hair colourists in London! Book your hair colour appointment today at one of the most sought-after salons in the capital!
Your Complimentary Hair Colour Consultation
We offer a complimentary hair colour consultation to talk through your requirements and help you decide which colour service would be best for you (please don't book online if you aren't certain which colour service you want - give us a call instead so we can help you with the available options).
When you book your hair colour you will be asked to select the finish you require. You can choose from a cut & dry, blow dry or rough blow dry. Please note that when booking in for balayage, you will also need a toner, which may also be needed with other highlights. To see our full booking terms and conditions, please click here.
Please note: all clients must have a skin test at least two days before their first colour appointment at the salon. Please speak to salon reception on 020 7240 9973 to arrange.
The Best Hair Colour Salon Near Me
Covent Garden
West End
Leicester Square
London
Central London
Trafalgar Square
Visit Giannasso Salon in London's West End for the Best Balayage Hair Colour
The team at Giannasso is renowned for its creative flair and nowhere is this more evident than in the beautiful, hand painted balayage highlights we produce. If you are looking for the best balayage in London, you need look no further.
The word balayage comes from the French, meaning "to sweep" and it involves colour being swept or hand painted through your hair to create a bespoke, natural look. It's a great low-maintenance hair colour as your root regrowth will be less noticeable. Balayage highlights can be combined with any haircut to complete a fabulous transformation of your look!
You can find out more about our balayage services in Covent Garden here, and don't forget to take a look at our
superb balayage offers.
Highlights & Lowlights
Our expert colourists can add depth, dimension and movement to your hair by using foil highlights or lowlights. We offer a wide array of beautiful colour choices, from platinum blondes to vibrant reds and warm chocolate brown lowlights. If you feel like making a bold fashion statement, how about some on-trend pastels or silver grey highlights? The possibilities are endless - speak to our expert hair colour technicians to find out more.
We also have beauty retreat at Giannasso that is conveniently located with in our Covent Garden salon, but a million miles away from the hustle & bustle. Its a haven where you can take some time out, relax and enjoy being pampered. See our beauty menu and prices.
Fashion Hair Colour at one of Covent Garden's Best Hair and Beauty Salons
Silver and grey hair colours are the ice cool look of the moment as modelled by numerous high-profile celebrities. If you would like to try out this on-trend colour, book a consultation with one of our expert colour technicians. It can be high maintenance, but we can provide all the advice you need to make it work for you.
Pastel hair colour is another fashionable look which can both eye-catching and flattering. Colours range from soft pink through to vivid lilacs and blues. Or if you would prefer something a little bolder, how about the trend for rainbow hair? Contact the salon on 020 7240 9973 to arrange a complimentary hair colour consultation to find out how we can help you show off your colourful nature.
Hair Colour Correction
If you've had a disaster with a home hair dye, or perhaps you've simply changed your mind about a colour you've had applied, don't worry, help is at hand. Our highly trained hair technicians love a challenge and can restore your hair to a beautiful colour and condition. Book a colour consultation with one of our experts and we'll assess your hair and advise you of your options. Contact our hairdressing salon in Covent Garden on 020 7240 9973.
Wellaplex Hair Repair Treatment
Wellaplex is a new colouring technology from Wella that strengthens your hair during and after a colour service. It can be added to your in-salon colour treatment to help prevent further damage to your hair. Your hair fibre is made up of keratin chains that are linked by bonds.
Wellaplex targets weaker parts of the bonds and helps to reform them, thus improving the look, feel and overall finish of your hair. Giannasso Hair & Beauty highly recommends Wellaplex is for clients who lighten their hair with bleach or frequently
colour their hair to help maintain its quality and strength.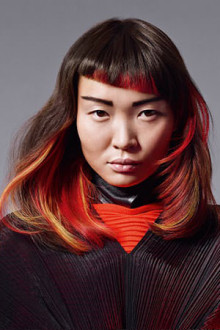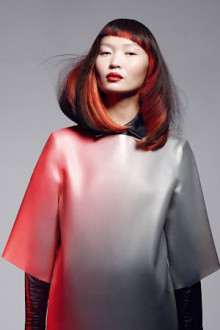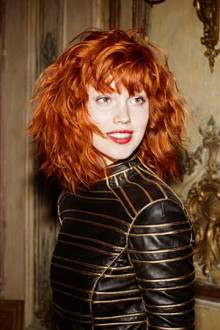 Book Your Hair Colour Appointment at Giannasso Hairdressers in London's West End
At Giannasso Hair Salon, our aim is for all our clients to leave our salon looking and feeling fabulous. From the moment you arrive you will be pampered and cared for while enjoying our complimentary Italian refreshments. To let our dedicated and creative team work their magic on your hair, please contact the salon on 020 7240 9973. We look forward to seeing you soon.
CANCELLATION AND RESCHEDULING POLICY
We understand things happen and you cannot always attend your reservations with us, however late cancellations, being late and 'no show' appointments cost us precious time and money. We ask that if you need to make any changes you call us on 020 7240 9973 ......(48 hours' prior to your reservation) or send us an e-mail to bookings@sergiogiannasso.com. If you do not follow this policy any deposits paid will not be redeemable, for existing clients 50% of the amount of your services will be added to your next bill regardless if a replacement reservation is made.
* If you're running late please do let us know by phone, we'll try to be flexible. Guests who have not contacted us and arrive more than 15 minutes late may be turned away.
*For all of our lovely new guests we ask for a 50% deposit to secure your first reservation with us. This deposit will be taken off your final bill in the salon.
Areas We Cover
Covent Garden
West End
Leicester Square
London
Central London
Trafalgar Square